Not everyone is born with a perfect set of teeth. To be fairly honest, the majority of the people do not have teeth that align just the way they should, without having any unnecessary gaps between them. Even the celebrities that you watch on television most likely have had some kind of dental procedure to have that million-dollar smile and confidence.
We all know about metal braces and how they can be worn to correct misaligned teeth. But the truth is, they are not everyone's cup of tea. If you belong from the latter group too, do not be disheartened as you can get Invisalign to correct the misaligned teeth.
Of course, all our Manhattan dental patients have heard about Invisalign. What they might not have heard, however, is that treatment time can be as little as six months! And that, although they may have had straight teeth for many years, as we age our teeth may become misaligned? How's that?
Aging Affects Bone Density
As we age, our bones become less dense and can shrink. This is particularly true of the jawbone, and the reason why previously straight teeth may suddenly overlap one another, requiring a treatment such as Invisalign.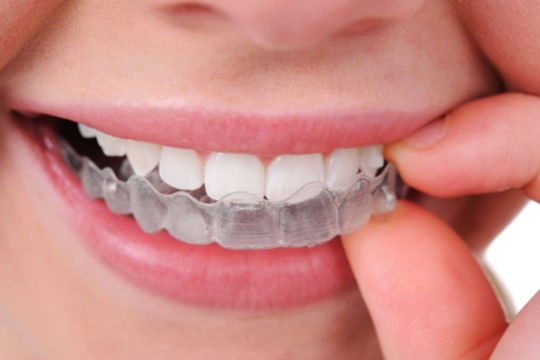 How Invisalign Works
Invisalign treatment consists of a series of clear trays made to fit your teeth. You wear them "over" your teeth and remove them to eat, brush and floss. Every two weeks you'll throw away your current tray and replace with the next one in the series. Every 6-8 weeks we'll see you in our NYC dentist office to check your progress.
Who Can Wear Invisalign?
Although Invisalign was originally created for adults who wanted to avoid the "tin grin" look of metal dental appliances, it's popular with both kids and adults.
Call us today to see if Invisalign is right for your smile!
If you don't feel confident with your teeth, it is time that you get them aligned correctly. Book an appointment today with the best dentist in Lower Manhattan, NYC to smile with all the grace and confidence.