Over the past 20 years, dental patients have benefited from advances in dental technology. Examples include traditional metal braces that have been supplemented with Invisalign, and manual flossing with its high-tech alternative, water flossing. The standard in dental fillings, that being the silvery metallic fillings we all recognize, have been marginalized as dentists and consumers alike find ceramic and resin dental materials superior to their ancestor.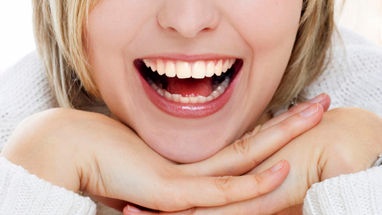 CERAMICS OR PORCELAIN
Ceramics have been used since the early 1900s to create dental porcelain, although the formula has been made stronger over the years, and today's products are more natural looking than previously. If you lost a tooth in the 50's or 60's, it's likely it wasn't replaced with an exact match, due to technology limitations at the time. Today's ceramics have an infinite number of shades to match virtually any tooth color.
RESIN
Dentists were bonding teeth, i.e., applying crowns, back in the 70's, although the practice didn't reach popular levels until the 80's, following the introduction of resin cement. Not only did resin cement provide a stronger (virtually unbreakable) bond for the crown, the results were much more attractive. This bonding method also contributed to the safe and reliable method of creating fixed bridges that functioned and looked just like the original teeth.
CAST GOLD TO ZIRCONIA
While porcelain's inclusion in crowns and bridges was commonplace in the past, the result, though attractive, was fragile, since glass particles were part of the mix. To make the porcelain stronger, it was the practice to add metals, which, unfortunately, created a problem with appearance. At the present time, here at our NYC dental office, we have access to numerous blends of glass-infused ceramic cores that deliver strong teeth that are also beautiful and natural in appearance.
If you're interested in a better smile, and/or you have missing teeth, schedule an appointment with one of our Manhattan dentists for an exam and a written proposal for a Smile Makeover. Call us at (212) 267-1884 to schedule your appointment.